Hello Folks !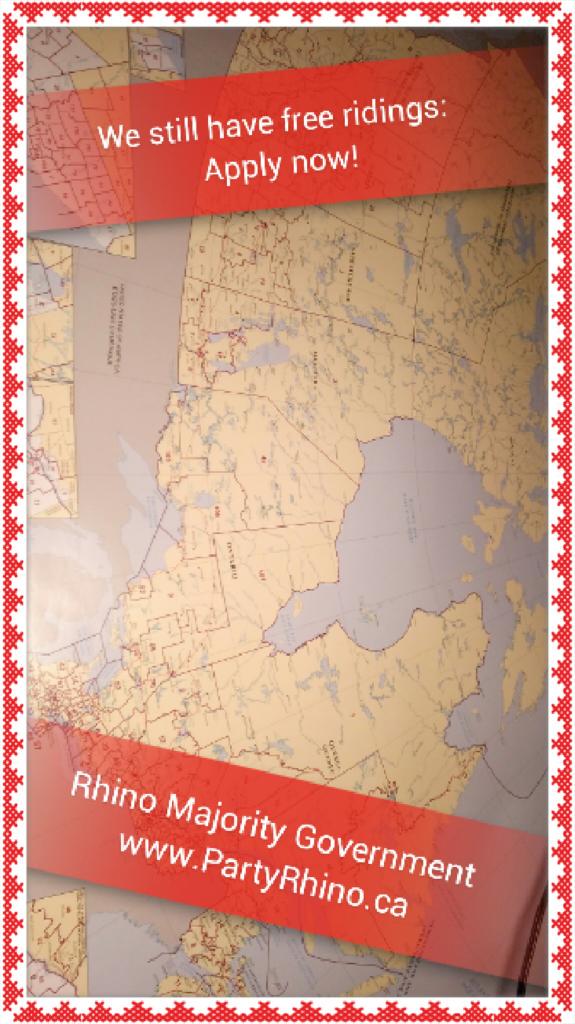 Here we go, for the most Rhinoceros election of History of Canada !
You want to help us out ? Go ahead ! Browse the website and share.
Bugs and kisses,
– Sébastien CoRhino, Dealer Supreme of Rhino Party.
You need a candidate in your riding ? Be the candidate!
Choose a riding and become a candidate!
We promise a minister seat of your choice to every elected candidate!
PROMO : If you manage to get elected before Oct. 19th, you get 2 seats!
 Now, for your great PLEASURE, here's our tour unofficial schedule :
From Cost to Cost :